Oregon Silver Bullets
2020-2021 TRYOUT UPDATE
*For information/registration link for Silver Bullets 16u A, please visit the 16u Phillips page*
2020-2021 First Year 12u Team tryouts will be Saturday August 15 at the Cedar Hills Park Turf Fields 3:30-5:30pm. See Coach Riedel's team page and register in advance. Email him with any questions at

riedel3@hotmail.com

Welcome to the Silver Bullets Organization:
The Oregon Silver Bullets Softball Association was organized to provide an opportunity for gifted student-athletes to participate in girl's fastpitch softball at a highly competitive level.
We strive to promote excellence in character, build confidence, and improve each player's skills to prepare her for high school and beyond. Our teams are "traveling teams" participating in major tournaments throughout the Northwest and the United States.
We are located in Beaverton, Oregon and practice locally.
The Oregon Silver Bullets organization competes in USA, USSSA, NAFA, Triple Crown, and PGF tournaments and is dedicated to fast pitch excellence.
Teams:
If you are interested in becoming a part of one of our teams contact the respective coach below.
Photos:
10U, 12U and 14U Fall Ball 2019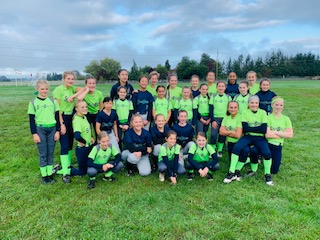 12U First Place Donald Duck Tourney Summer 2019